Ah, television; can't live with it, can't live without it.
Watching Netflix has become a cultural phenomenon. I personally find it therapeutic, but who has the time to sit down and watch shows? Not only do us busy bees barely have time to watch TV (let alone meal prep or wash our hair) but what shows would even appeal to us? For years, there has been a surprisingly low number of working women in entertainment.
In the past, not only were women portrayed as objects, setting unrealistic expectations for women across the globe, but we were also underrepresented. But thank goodness it is 2018, women have been speaking up and there has been a rise in the representation of strong, inspirational women characters. These shows are game changers and are instilling a sense of "we can do it" in women everywhere.
If you're anything like me, you have a hefty list of these shows to watch written in your notes section of your phone. Well grab your iPhone, Android or notepad because I have some recommendations for you!
Here are five must see shows for every up-and-coming girl boss:
Parks and Recreation
Where to watch: Netflix and Hulu
This show is a personal favorite of mine and I am not ashamed to admit that I can quote every line of every episode.
Independent and strong-headed, Leslie Knope leads her team of hilarious employees in the parks department of Pawnee, IN through a series of adventures. The character growth is one of my favorite to watch and it's difficult for me to pick a favorite character.
This show is filled with multiple strong, independent women finding their own paths in life and ultimately reminds me that it's okay to not know what the future holds. As long as I have my friends, everything will work out just fine.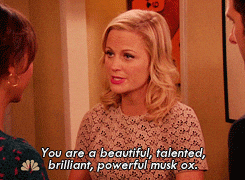 30 Rock
Where to watch: Hulu and Amazon Video
You already know since Amy Poehler is on this list, I have to show love to her comedic sister, Tina Fey.
Liz Lemon is the head writer of a sketch show that deals with a bunch of crazy co-workers and charming (but irritating) bosses. The show was inspired by her time working on Saturday Night Live and I am sure many women can relate to this hilarious representation of how women feel in the workplace. Unbreakable Kimmy Schmidt
Where to watch: Netflix
Okay, this show gives me LIFE. Anytime I am having a bad day, this show immediately assists me in looking at the positives in ANY situation, no matter how bleak or awful it may seem.
Kimmy Schmidt is an empowering young woman who was kidnapped and kept in an underground bunker since age 13. She is perpetually stuck in her youth and moves to New York to start a new life, meeting quirky people and discovering new things about the world and herself along the way. It is really a show about strength and resilience in facing obstacles in life and I can dig it.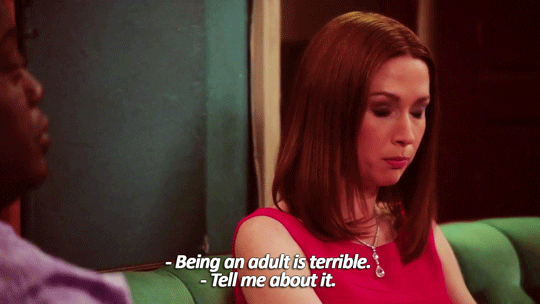 Jessica Jones
Where to watch: Netflix
This has been on my list of MUST watch shows.
This Netflix original chronicles the life of the mysterious Marvel character, Jessica Jones. When a tragedy puts an end to her short-lived career as a superhero, Jessica settles in New York City and opens her own detective agency, Alias Investigations, which seems to have an abundance of cases involving people who have special abilities. Not only is the main character a badass, but the show is spearheaded by not one, but TWO female directors.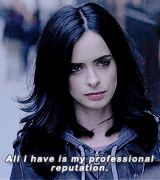 The Mindy Project
Where to watch: Hulu
If you are a fan of The Office or Parks and Rec then you are in luck, Mindy Kaling is here to bless us with her own show.
Mindy Lahiri, an NYC based OBGYN, deals with work-life balance along with romance, throwing in more comedic relief with her lifestyle choices such as eating three bear claws a morning. Mindy is, in essence, all of us. She is just trying to find the balance between her dreams in her career, romance, battling sexism in the workplace and just trying to lose a couple pounds to wear that new bodycon dress.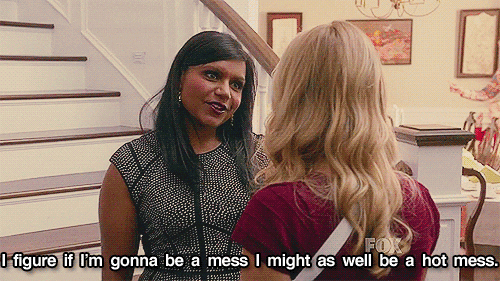 What shows are you currently binging that are a must see for the up-and-coming girl boss? Comment below!
Pin it!