Millennials are known as the job-hopping generation. In fact, the average tenure for Millennials is only two years, which is 2.5 times lower than that of Baby Boomers (seven years). So, if you ask me, working (literally) your way to an annual review is something to be proud of.
You should be proud because you've made it around the sun with your company, and your employer should be pleased because they didn't let a ~mysterious~ millennial like yourself slip through their fingers. Apparently, we're hard to retain.
Before you get to celebrating, it's imperative that you're prepared for your annual review. Not sure what to expect? Does the thought of receiving 1-on-1 feedback make you nauseous? Check out our tips for preparing for a performance review.
Once you've dominated your annual review, it's time for a little fun! Whether you got a raise, some snazzy work perks or a spiffy upgraded desk, I think it's equally important to celebrate those accomplishments in your own way.
In honor of surviving and thriving another 365 days in corporate America, here are three simple ways to #TreatYoSelf on your work anniversary:
Update Your Office Space
What does your desk say about you? Mine says, "I eat here too often and am passionate about college-ruled notepads".
Don't be like me.
Show your employer you're here to stay by making your office look like a second home.
A workspace makeover is the perfect way to revamp your morale. Not crazy about redecorating? Buy a fun knick-knack for your desk to ensure you're always in good spirits from 9-5.
Spend a Lunch Break With Pals
According to Shape Magazine, about two-thirds of office workers eat their desk each day.
Break away from the work grind and have a celebratory lunch with your FTF's! This is a fun, simple way to celebrate that could grow into a post-assessment tradition. Your leftovers will make it another day, promise. So get out there and enjoy 60 minutes of socialization with your work gals.
Take an Agenda-Free Day Off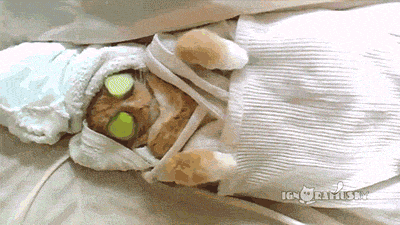 Sometimes no plans are the best plans.
Take advantage of a PTO day and make your plans the morning of, don't think too much into it.
Go for a walk, try that new cafe you never have time to go to, or snag a Groupon for a Swedish massage. Whatever you decide to do, make the most of your self-dedicated day, you deserve it.
Do you have a favorite way to celebrate your work accomplishments? Comment below to share your ideas!
Pin it!